A high-arc kitchen faucet is one whose spout is high and far from the top of the kitchen sink. They generally sit between 8 and 10 inches above the top of the kitchen sink .They are also called "gooseneck kitchen faucets" because of the long and curved arc of the spout that looks like a goose neck.
However, I would also like to note out that we are specifically writing here for high-arc faucets. There are many other faucets with low-arc. But a high-arc is only type that you can call a goose-neck.
Now that we have the basic idea about the faucet let us venture deep into the details of the faucet.
The Need for High-Arc Kitchen Faucets
The first thing we talk about when choosing kitchen faucet is whether we want a high-arc or low-arc kitchen faucet design. Even though the discussion would not stop there as there are other decisions which will affect the final outcome. But the arc design is pretty much always the primary concern of a careful shopper.
High arc faucets are always convenient. The professional chefs and home cooks who spend a lot of time in the kitchen both tend to prefer high-arc kitchen faucets rather than low-arc kitchen faucets.
The primary reason for this is that high-arc offers versatility and more workspace in the sink. This extra space makes it easier to fill large pots and to wash large pots and pans by hand. For some sinks like farmhouse sinks and deep basin sinks high-arc is a must.
Types of High-Arc Kitchen Faucets
High-arc kitchen faucets can be classified base on various types but let us classify it base on handle type
One handle faucets
Two handle faucets
Hands free faucets
One handle faucets are those types of high-arc kitchen faucets that have only one handle for switching on the tap. However, that doesn't mean that you can't have hot and cold water control. Some special valves let you do that using just one handle.
Two handle faucets are those types of high-arc kitchen faucets that have two handle for switching on hot water or cold water.
Hands free faucet are simply touch faucets that operate by electricity. They take the input of your touch and operate accordingly. There are two kinds of these faucets. They are-
Touch-on faucet
Touchless faucet
The touch-on faucet uses a touch pad much like your smartphone to take the input. The touchless has sensors that read motion, heat, sound or other metrics and convert them into commands inside the faucet chip. This is the most modern version of the faucet.
How Can They Be Mounted?
High-arc kitchen faucets can be mounted either on the actual sink or countertop. Lot of people think that wall-mounted high-arcs are not available but they are. However, I would not recommend you to get one.
Examples of High-Arc Kitchen Faucets
Here are some example of high-arc faucets-
Moen S72608SRS
Kohler K-596-CP
Delta Faucet 9159-AR-DST
Hansgrohe 04286000
Grohe 3266500 e.t.c
There are lots of other high-arc faucets in the market. It is just the tip of the iceberg.
Do They Have Any Disadvantage? (Pros And Cons)
PROS: High-arc kitchen faucets are very important as they also add beauty to the kitchen ,they also prove their importance in one way or the other for example if you have a pot in the sink that has on it a high-arc kitchen faucet ,it allows you to raise it a bit to wash it, but for a low-arc kitchen faucet it might prove difficult to do so due to its length.
CONS: Although high-arc kitchen faucets have various importance, they might be of disadvantage because of the splashing effect they provide that causes so much mess on the floor and sometimes on the cloth/apron of the cook which is due to the the height of the faucets but we can help to prevent this by reducing the speed on which the water fall from the faucet.
How Are They Installed?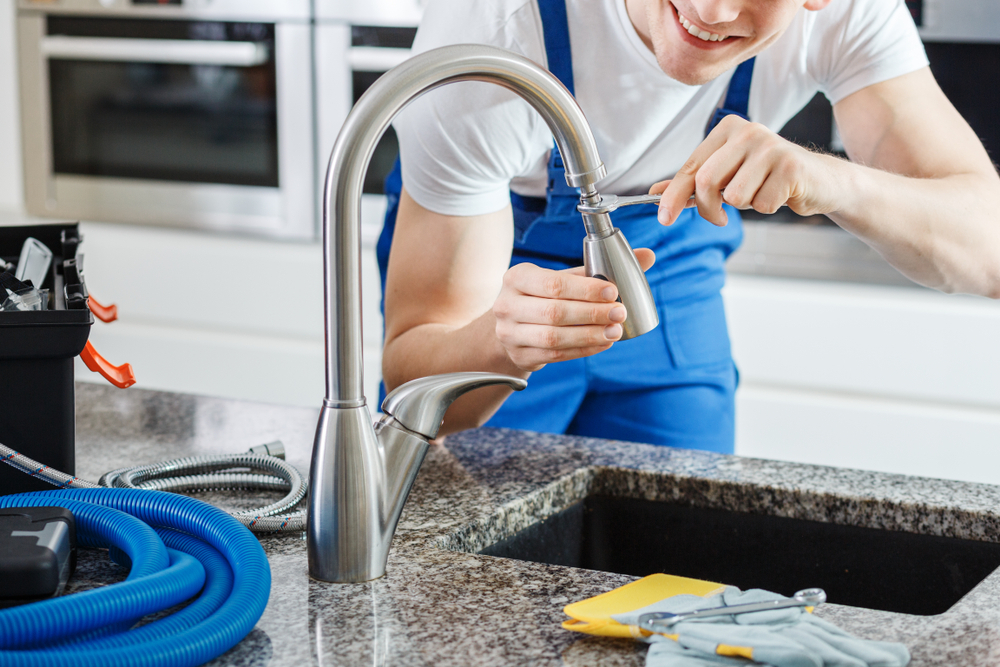 Usually your kitchen sink has holes on it for attaching the kitchen faucets but the number of holes is what matters alot before installing your kitchen faucets ,for example if you have bought kitchen faucet that requires 3(three) holes and the holes on your kitchen sink are 2 in number ,then you need to make another hole but what if the faucets you bought require 2 holes and the number of holes on the kitchen sink are 2 in number then we do not need to bother.
Sprayers for high-arc kitchen faucets
There are three types of sprayers we will talk about here:
Pull down sprayer: A pull down sprayer usually pulls down water straight down in the sink and most high-arc kitchen faucets fall into this category.
Pull out sprayer: A pull out sprayer which is similar to pull down sprayer but pours water not straight down to the kitchen sink. Generally, most low-arc faucets fall into this category,
Side sprayer: A side sprayer falls water sideways into the kitchen sink.
Conclusion
Well, it might be a lot more than you expected. But all of it is for the best value for you. Because if you are buying something you better know everything about it. Furthermore, we have designed the heading in such a way that you will only need to read the bit you want and skip the parts that you already know.
Anyway, I hope the article was helpful for you.