A farmhouse is a type of drop sink that has been exposed on the front-facing side. Farmhouse sinks are designed for a kitchen counter that has been cut out to be able to blend with the kitchen counter seamlessly.
One of the hardest things, when you're moving to a new house or just renovating the house, might be your kitchen which you would like to stand out and not be another kitchen which you would consider boring.
Trying to get all those elements can be quite exhausting and tiring especially for the sinks since you're not sure how it will come out at the end. You will want to make sure that you get the best faucet for farmhouse sink that works well with your kitchen, make your life easy and more manageable.
Fireclay farmhouse sinks can sort all the questions for you due to their popularity and they can give you the wow factor you're looking for which can be difficult to attain. Unlike the traditional sinks, fireclay farmhouse sinks are installed differently.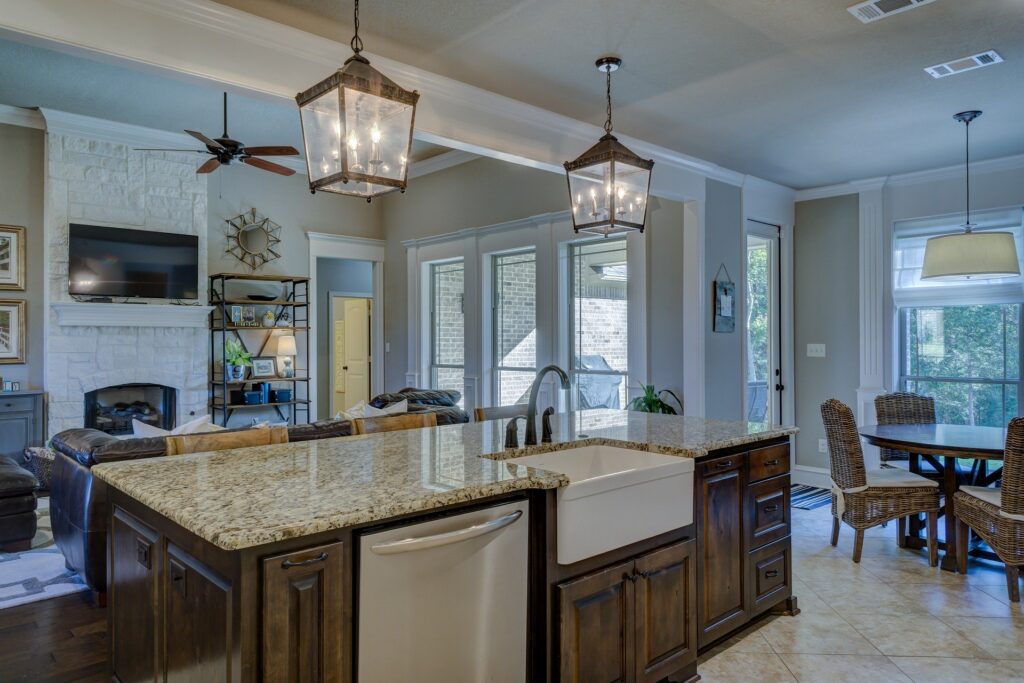 Steps to Install Fireclay Farmhouse Sink
Here are the steps for installing farmhouse sinks,
1. Choose the right sink and order it early
Fireclay farmhouse sinks are mostly sought after due to their popularity and this translates to frequent backorders. Make sure you order early to avoid any inconveniences as well as being able to plan for kitchen renovations without interruptions.
The size of your kitchen space should guide you in choosing the right sink (eg size 30, 33, or 36) Make sure the sizes of the cabinets are checked too as you choose the sink. You should be able to look for the best faucet for the farmhouse sink too as you place the order.
2. Installation instructions by the manufacturer
As the sink is delivered there is a document attached that you need to go through it, to ensure that all the special requirements are followed through and be able to accommodate for special requirements that may be required by the manufacturer.
3. Countertops cuts
The edges of your counter can be cut or covered depending on how you like it. Make sure to get the template of your sink online before the sink arrives since different sinks will have a different wall thickness to avoid being disappointed.
4. Cabinet face should be cut
The cuts are very visible so you should be precise to ensure you get smooth edges. This should be able to be done before painting to be able to sand and paint the rough edges.
5. Support Building
Farmhouse sinks made of fireclay are extremely heavy but they need to be well supported due to their weight. make sure the sinks stays where it's supposed to all the time. Depending on the weight of your sink you can use thick or stronger plywood to avoid any disaster in the kitchen.
6. Installing the counters and plumbing fixtures
This is the last step where everything now has to come together and your hard work now pays off. As you finalize Make sure to caulk the edges of the sink to protect the cabinets from any moisture damage as well as making sure the cabinets last long and they are well protected.
Final Words
Every home deserves beautiful affordable sinks in the kitchen and fireclay farmhouse will guarantee this in your kitchen as it will be fixed in the way that it blends well in your kitchen. Make sure to research the best fireclay farmhouse sinks in the market as well as the best faucet for the farmhouse sink to guarantee value for your money.