What type of sink is best for kitchen?
This question seems very bewildering at first. But it will get more comfortable when you start to think about it.
Now there are dozens of sink types. And all of them have a special purpose which makes it suitable for some kitchens. Now, how do you know which one is best for you?
The answer relies on your kitchen requirements.
So, this is the primary point we are gonna focus on. There are also gonna be many other points that reassure your choice of a kitchen sink.
But if you don't have the time to invest here, then consider the following recommendations-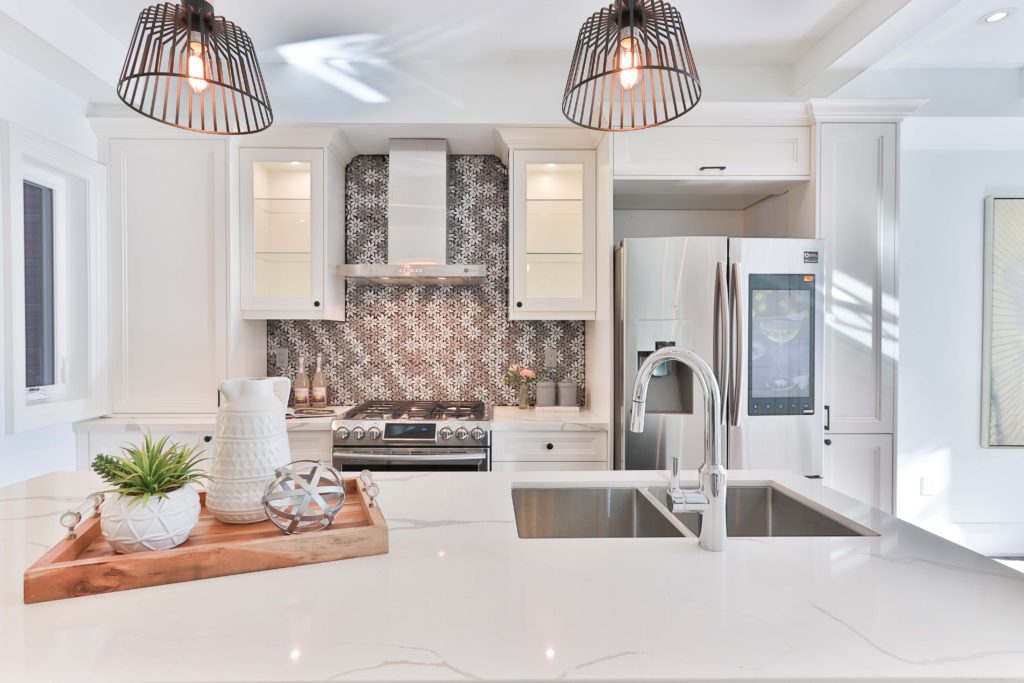 Best Kitchen Sinks in The Market
I am dropping in this segment for the people who are already tired of researching on the topic. But if you are not, skip this segment and get back here after you have finished the article. You will know why we picked these sinks.
Now here is a list of the five most worthy candidates for your kitchen-
Every Sink Type in The Market
We have a completely different article dedicated to this topic. Click on the heading to see that.
Sinks can be differentiated based on many criteria. Here, we are listing them and their subcategories-
Mounting position
This criterion is important for convenience and style.
Top mount kitchen sinks
Flush mount kitchen sink
Integrated sink
Pedestal kitchen sinks
Wall-mounted kitchen sinks
Kitchen island sink
Some circumstances might bound you to a particular sink mounting type.
Bowl configuration
This is also important for the convenience and effectiveness of the kitchen sink activities.
Single bowl kitchen sink
Double bowl kitchen sink
Double-offset kitchen sink
Low divider double bowl sink
If you don't have a problem with the budget, always go for multiple bowls.
Number of holes
This is the number of cutout holes in your sink for installing your faucet and accessories. Generally, you will find up to four holes in a sink.
After the stove and the sink, the faucet might be the most crucial thing in the kitchen. You might also have accessories for additional convenience. And some faucets even require multiple holes for handles. So, you better be careful about the number of holes when choosing the sink.
Sink material
Sinks can be made with an array of materials. Here is a list of them-
Stainless steel kitchen sinks
Cast iron kitchen sinks
Fireclay kitchen sink
Quartz kitchen sink
Bamboo kitchen sink
Copper kitchen sink
Porcelain kitchen sink
Acrylic kitchen sink
Stone kitchen sink
Concrete kitchen sink
The choice of sink materials will vary with your budget and the level of style you are looking for. Granite composites, quartz composites, stone, acrylic sinks are one of the most qualify-full products in the industry.
But if you are looking for budget sinks, stainless steel, cast iron, porcelain, copper are some of the best.
Some special types
There is some special breed of kitchens that need special treatment. If yours is one of them, then you will also need a special kitchen sink.
Here is a list of those sinks-
Apron/farmhouse kitchen sinks
Bar/prep kitchen sink
Corner kitchen sink
Drainboard kitchen sink
These categories deserve elaborated details. Because they can do wonders in the right hands and might ruin your experience if it is not suited.
Farmhouse kitchens are long basin sinks that are designed to do heavy-duty work. They are made with incredibly durable materials like steel and cast iron. Don't confuse them with utility sinks. But they are also called apron sinks.
Bar or prep kitchen sinks might be the most useful thing in the kitchen after the primary sink. Yes, it is not your primary sink, but rather a small sink beside the main kitchen sink. The low basin single bowl sink is mostly used for preparation work and is very busy during parties for drink making.
Corner sinks are designed to be installed in the corner of your kitchen counter. These might not be the norm but are very efficient in small kitchens, mostly because you rarely have to open the bottom of the sink. There are generally two bowls and a drainboard on the sink.
Drainboard kitchen sinks are simply those sinks that have a roughly textured space beside the sink basin, primarily to drain out all the excess water from the dishes. This is a convenient feature and available in both budget and premium sinks.
Best Kitchen Sink Types Based on Your Requirements
Most of you might not even realize that you have special requirements. These requirements develop with your lifestyle and environment. So if you are confused about it, read this segment carefully.
You need to ask yourself the following questions to bolster your idea-
How often you cook?
How many of you cook?
How much do you experiment with your cooking skills?
How often do you have to cook for a guest?
Is your kitchen interior observable from outside?
Do you want to follow the current trends of kitchen designs?
Along with these questions, you will also have to understand your kitchen personality. These personalities decide which sink is best for you. Here are some of the average American home cooks to make you more comfortable with the personality idea.
You don't like it, but you have to do it
If this is your condition, then you should be looking for the ultimate convenience from your kitchen sink. Double bowl, undermount kitchen sinks should be good. Also, go for a sink with multiple holes that can support faucet accessories and sprayers.
If you are low on budget, you might not have a good experience picking the sink.
The expert
If you are good in the kitchen, you will be able to make up for most of the remedies that a low budget brings.
But you might also want a highly functional kitchen to polish those skills further. So, you can go for a deep basin double bowl sink that can support multiple faucet accessories.
If you are on a budget
Stainless steel sinks might be the best budget option. It's durable, and it gives you many other benefits. Cast iron sinks with a porcelain layer might also be a good looking possibility. However, they tend to lose their charm with time. If you can go a little higher, then an acrylic would be good.
When style matters a lot
If this is your case, then you have to get a good budget. Moreover, you don't want to have a gorgeous sink that doesn't work that we. So, it has to be effective as well. Then again, the style is the primary concern here.
Granite composite and quartz composite might be the best in this category. You also have the marble and all the other fancy stuff, but they are just too expensive. The marginal benefit is not much there.
The maximum hole count is not a must because most of the time they ruin the looks of the kitchen. And also take a double bowl to maximize efficiency.
Picking The Accessories of Your Kitchen Sink
When you are asking what kind of sink is best for kitchens, we can never leave behind the accessories. Some of them are optional, and without some, you can't go a day. So here is a list of accessories that you have to consider when shopping for the best kitchen sink-
Pop-up strainer
Baskets and colanders
Inox crème
Sink grids
Soap dispenser
Waste disposal adaptor
Utility tray
Other sink-side accessories
For real professional chefs, this might not be enough. But for you, this would be total overkill.
Professional Kitchens vs. Home Kitchens
While you can choose to make a semi or fully professional kitchen in your home, but professional kitchens are nothing like regular ones. And a professional kitchen sink also has a ton of differences than a household kitchen sink.
And when you are looking forward to a professional sink setup, you need to have attention to detail. Here are some of those small details that you should be careful about-
Straight sides- Efficient use of space
Flat bottom- Increases efficiency of space and movement inside the sink.
Tight corners- Again, this maximizes the efficiency of you sink space.
Deep basin- The basin bowl should be deep enough to store all your professional kitchen equipment.
Double bowl- Multiple Bowls, offset decks, and bar sinks increase the efficiency and versatility of the kitchen sink.
Ease of cleaning- You don't want to spend much time in front of the sink.
Durable- Being a prop for a professional style cook, it needs to be able to handle a lot of bashing
Minimum noise- It's just annoying and very unprofessional.
Undermount- There are numerous benefits of this style
Looks- If you want to make an impression on cooking, you should better have a stylish kitchen. And the sink is one of the starts of the show.
Apart from these features, I can give you numerous aspects where a regular kitchen sink is different from professional sinks. And most of it is about custom features and accessories. But they could also be expensive, especially if you are looking for a stylish outlook. Consider a stainless steel sink to reduce the cost while ensuring the benefits.
Accessories are also an important part in building a professional kitchen. They are-
Sliding cutting board
Stacking colander and wash bin
Adjustable rack shelving
These, along with other accessories, should fit in the sink without any problem, and there should be sufficient place for them.
Final Words
I would like to note it again that the answer to what type of sink is best for kitchen lies under your requirements and environment. So, this is your first step.
Here we have listed every possibility in existence. You just have to find out which is the best for you. And the rest of the way should be a piece of cake. But if you are a professional, then you need to aim for the maximum. We also have a guide for that too.
If you find your sink, you will find it here.