Kitchen were always the star of the house. It has come to the spotlight recently because of the culinary shows we see on air. Nevertheless, this is the place where we work hard in our home. So it has to be good.
For this reason we are preparing a buying guide for you that gives you a basic idea on how to shop for a kitchen sink. Hopefully, you will like it.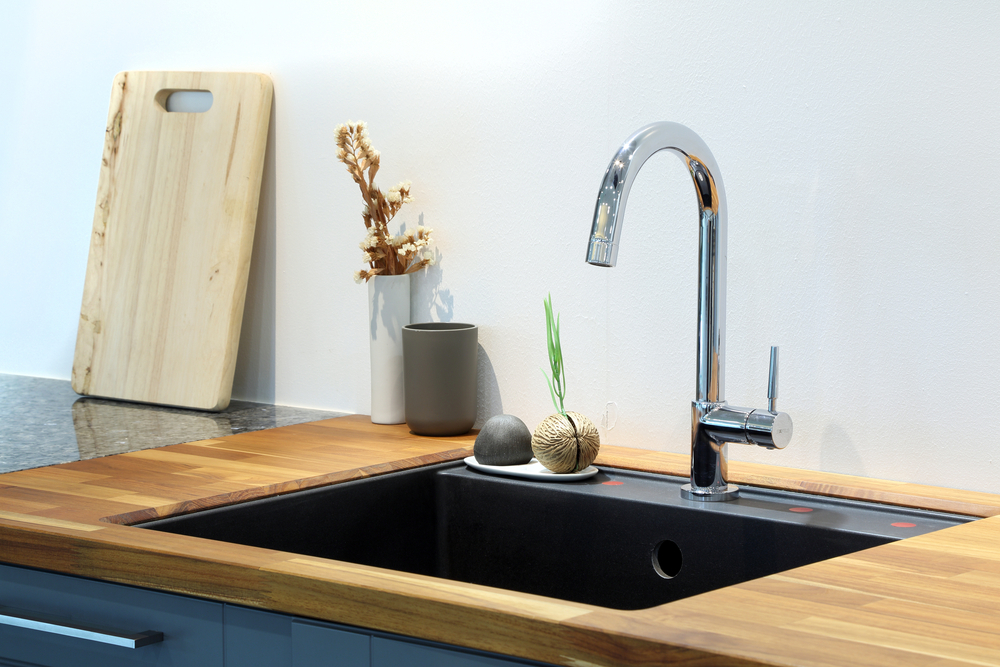 Different Classes and Groups of Kitchen sink
There numerous kitchen sink options for buyers such as marble kitchen sink, kitchen basin sink, apron front sink, overmount sinks, double bowl stainless steel kitchen sink, laundry tubs, and other sink and tap packages.
Here some of the primary type of kitchen sinks that you should consider while choosing your sink.
Farmhouse sink
This is also referred to as apron sink, it is mostly applied in farmhouse or traditional style kitchen and extends over the counter. They can be in the form of fireclay or cast iron and maybe a single bowl or double bowl. It is made up of big basin size
and is perfect for large families or eateries with lots of dishes and clean up.
Undermount sink
Undermount sinks are usually a lot heavy and best fitted for most kitchen layout and are usually easy to clean.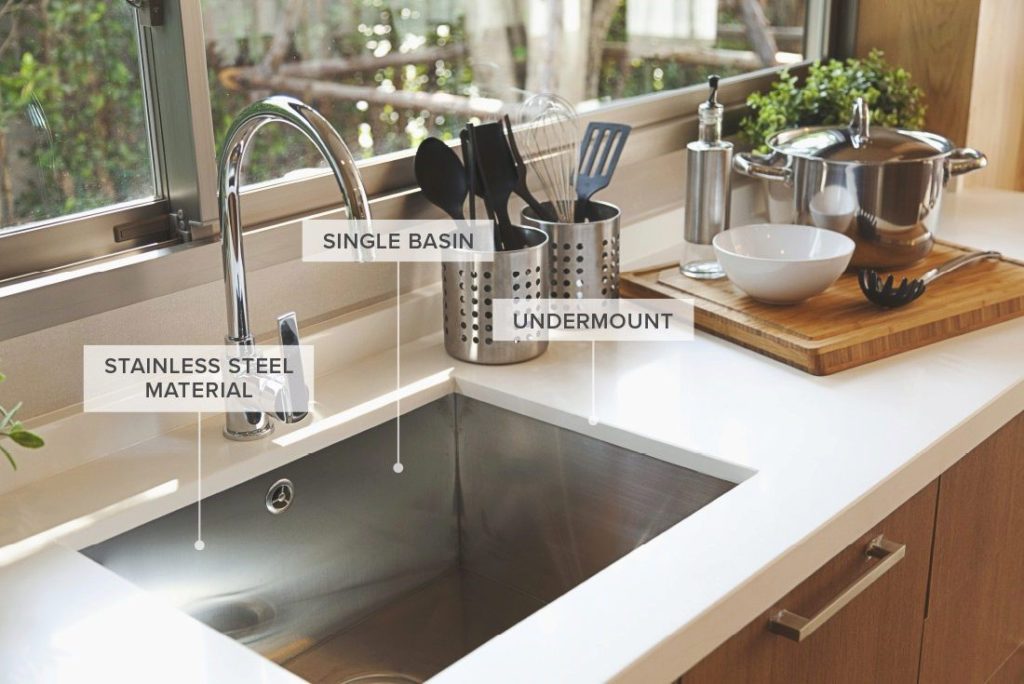 Stainless steel sink
Stainless steel sinks are usually the most common due to its lightweight and easy installation. Stainless steel sinks are also particularly cheap when compared to other types, they are categorized by sheeting thickness or gauge and are usually noisier than other sink materials.
Bar sink
This is a special type of kitchen sink that is relevant for small kitchens and homes and in other areas such as for preparatory work, producing local drinks, and simple cleanups. It is made of a single bowl and is useful in bars, patio or terrace. They are usually smaller and shallower when compared to a normal kitchen sink.
Top mount kitchens sink
The top mount sink is also referred to as a drop-in sink and is a popular option in many parts of the world because it is easy to install and always does provide extra support.
Single bowl kitchen sink
This is usually the best option for small kitchens for small households or single individuals with a small space. The single bowl sinks are mainly used for cleaning large cooking utensils as they can be laid flat without splashing on the cabinet. It is generally useful for both cooking and washing.
Kitchen Sink Sizes and Dimensions
Kitchen sinks that are too big may invariably make cooking and washing difficult in the kitchen due to lack of space. This may also render other components of the kitchen difficult to achieve as spaces for the fridge, and components of the kitchen cabinet may be taken up by the kitchen sink alone.
Average kitchen sinks measure between 20 x 30 inches. The front-to-back dimension usually has standard sizes due to the sizes of countertops and cabinets. However, the width of different kitchen sinks can vary greatly.
Generally, kitchen sinks can measure from 33 inches to 48 inches for those that have double bowls, and even up to 60 inches for sinks that are made up of three bowls. Some kitchen sinks can be particularly narrow and may measure between 8-14 inches and even up 50 inches in width.
Kitchen sinks vary greatly in depth. Some kitchens sinks may have shallow depth and make washing and other preparatory jobs in the kitchen easier. The depth measurement of kitchen sinks generally ranges from 8 inches to 10 inches.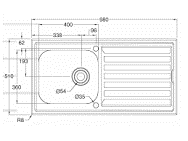 Making a Decision on The Choice of Kitchen Sink
As mentioned earlier, there are numerous criteria which must be considered in choosing the right kitchen sink for your kitchen. To choose the right size of kitchen sink for your kitchen, the base cabinet must be considered. The size of the sink must fit perfectly into the base of the cabinet.
Kitchen cabinets have different measurement and may be a factor of the size of the kitchen. Generally, the depth of the standard kitchen cabinet is 24 inches and a height of 36-42 inches.
The choice of your sink must be the one that fits perfectly into the kitchen cabinet. It is important when making the final decision to take the measurement of your kitchen cabinet base to gather important information like the height, width, and depth.
Kitchen Sink Materials
The different kitchen sinks that are available in the market are made of unique materials. These may include, stainless steel, copper, granite, clay, and cast iron. The most popular and widely used kitchen sink is made of stainless steel, stainless steel kitchen sinks are easy to clean and polish.
However, they are usually made of different quality of steel and thus are sold for different prices based on the quality of the steel. This is usually the reason why some stainless steel kitchen sink may be more expensive than others.
Granite sinks have more weight than stainless steel sinks and are not commonly used all over the world. However, they are tough and can withstand any form of pressure.
Copper sinks present a good but expensive option as kitchen sinks made of copper are usually expensive especially the high-quality copper sinks, they are usually more suited to off-white or beige-colored cabinets.
Clay sinks have great texture and even hard-fired clay sinks are becoming a popular option to people who seek fashion in the kitchen.
Cast iron sinks were more popular over a decade ago, they usually come in heavyweight and are particularly difficult to clean, they, however, bring a special attraction to the kitchen.
Conclusion
In buying good kitchen sinks that will fit your kitchen's requirements, the emphasis has to be laid on individuals' needs and kitchen habits such as cooking and washing, size of the cabinet that will hold the sink, structure style, and as well as the budget for the project. Other factors such as width and depth must also be considered and paid attention too.